BIOGRAPHY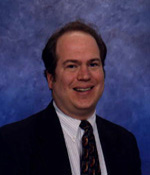 JOHN T. SCHREIBER


John Schreiber practices civil appellate law in Walnut Creek, California. He is a Certified Specialist in Appellate Law, State Bar of California Board of Legal Specialization. In addition to his practice in California's state appellate courts, Mr. Schreiber is admitted to the 9th Circuit Court of Appeals and the United States Supreme Court bars. Mr. Schreiber's appellate experience reveals many victories, most of which were reversals. His successes include numerous published cases and involve a variety of issues: governmental, administrative, constitutional, business, real estate, family law, and personal injury matters. The Reported Cases and Additional Cases pages of this website provide some examples of the types of appeals Mr. Schreiber has successfully handled. Mr. Schreiber also writes articles and presents seminars on recent developments in appellate and substantive issues.

Mr. Schreiber is active in state and local bar activities. He recently served as a member of the State Bar of California's Committee on Appellate Courts. He currently serves on the Board of Governors of the Alameda-Contra Costa Trial Lawyers Association and Chairs the ACCTLA's Appellate Committe. He is a past member of the Contra Costa County Bar Association's Membership and Education Committee. He is currently a Director of and past President and Program Director of the Contra Costa County Bar Association's Appellate Section, and is a member of that bar association's Family Law, Litigation, Real Estate, and Sole and Small Firm Practitioner's sections. Mr. Schreiber is also a member of the Eastern Alameda County Bar Association and has also been active in the past in the Bar Association of San Francisco's Appellate Practice section and the Alameda County Bar Association's Appellate Section. He is a member of the State Bar of California's Litigation Section. He also participates as a judge in moot court competitions in local law schools, including Boalt Hall School of Law's McBaine Moot Court Competition and in the statewide Witkin Institute's Roger S. Traynor Moot Court Competition.
Mr. Schreiber was also named as a Northern California Super Lawyer by his peers every year since 2007.

Mr. Schreiber graduated from Santa Clara University School of Law in 1986. He was a member of the Santa Clara Law Review. His law review comment, on constitutional issues in media libel cases, was published at 26 Santa Clara Law Review 643 (1986). He was a judicial extern for Associate Justice William Newsom of the First District Court of Appeal.

Mr. Schreiber is also active in local political and community matters. He was a delegate to the 1996 Democratic National Convention and maintains his ties with the local political community. He was on the Advisory Board of The Continuing Education Channel, an internet start-up company that was to provide on-line administrative support to professionals in keeping track of their mandatory continuing education needs and giving them a one-stop portal in which those professionals can sign up for programs, make travel arrangements for those programs, and even view those programs on-line. From 1999-2003 he was a member of the Board of Trustees of the ValleyCare Foundation, the non-profit arm of the Tri-Valley's ValleyCare Health System, where he was a member of the Planned Giving Committee.

He was the Vice President and a member of the Board of Directors of the East Bay Depot for Creative ReUse, an Oakland-based non- profit corporation with a retail operation and community and schools-based education programs. Mr. Schreiber was also a member of the Steering Committee for the Mount Diablo Center for the Performing Arts, which sought to raise funds to build a state-of-the-art 300 seat performing arts center in Danville, CA. He was a member of the Advisory Board of Mount Diablo National Bank, a highly successful community bank, until its acquisition by Greater Bay Bank.



Client Comments

"The Lawyer You Want on Your Team"
Steven Derby - 2016 - President of The Derby Law Firm P.C. Trial Lawyer Enforcing the Rights of Disabled Persons

I have known John since we first worked out of the same office space more than 15 years ago. We have collaborated on a number of cases over the years on a formal and informal basis.
John has a unique grasp of highly intricate and complex cases. He works tirelessly to make the complex simple and the vague, clear. He has a proven record of success and a number of published decisions.
If you have a potential appeal or just want help with a complicated motion at the trial court level, John is the lawyer you want on your team.

---

"Highly Recommended"
Cecily - 2015
I highly recommend Mr. Schreiber, who successfully handled my appeal and defended against my ex-husband's appeal. My divorce involved unusual and complicated real estate and pre-nup issues.
Mr. Schreiber's analysis of the issues was accurate and far superior to any other attorney that I spoke to about my case. He has a superior knowledge of the law and an ability to think outside of the box, he is very personable and he took the time to explain things to me.

---